Northern Zealand is one of the best places for sports, especially golf and tennis. There are many good clubs where you can participate during your holidays. Yoga has become very popular in this region too and now, you can practice it right on the beach by a  magnificent sunrise. Lastly, it is your holidays, so you deserve a great relaxation. Therefore, we show you some local spa and wellness places.
Asserbro Golf Club and Ree Golf Club are the closest to Sirius House. You will find there an 18-hole course. Golf lessons are also offered. There is a restaurant and golf equipment shop.
Tennis courts are located only 2 km from Sirius House, easily accessible by car, bike or a local train. You can play tennis 7 days a week from 8 to 21.
During high season, yoga is practiced in Tisvildeleje on a daily basis. There is also a yoga festival, organized on the beach.  In off-season, you will have to take a 12 km ride to a small town Helsinge. The yoga house offers multiple classes a day with different type od yoga. Choose what suits you the best and enjoy meditation.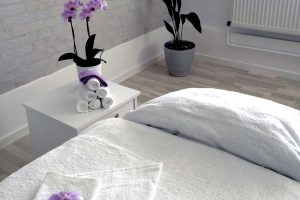 Not only mind but also body relaxation is important during holidays. Let yourself dive into spa world in Tisvildeleje and chill out in a bubble bath with a glass of champagne. You can also use medical services, practicing massages, acupuncture or dedicating to health improvements.